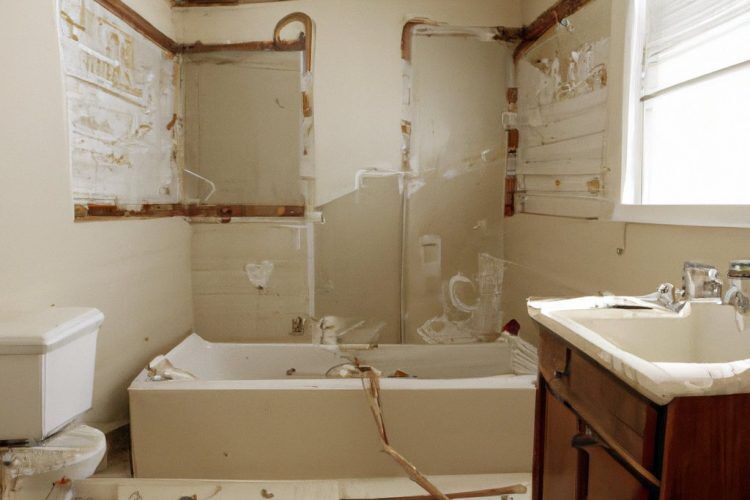 Who can remodel my bathroom? There are a few key things you'll want to keep in mind when finding the right contractor for your home renovation needs.
Make sure you do your research before making your decision. And most importantly, don't be afraid to ask questions! The more you know about the process, the smoother it will go.
Can General Contractors Remodel My Bathroom?
General contractors can remodel your bathroom, but we wouldn't recommend it.
A remodeling job of any kind is a huge investment, so you want to ensure the team you hire is qualified and has experience with the specific project you're looking to undertake.
The same goes for kitchen remodels, basement finishing, or any home improvement work you need.
Bathroom Remodeling Specialists
If you're looking to give your bathroom a significant facelift, it's worth considering getting the help of an experienced and knowledgeable bathroom remodeling specialist.
They have expertise in this field and access to trusted subcontractors who can ensure that even complex changes, such as relocating fixtures or installing luxury features like steam showers, are done smoothly without any hiccups!
DIY Bathroom Remodels
Considering a DIY bathroom remodel, weighing the pros and cons before getting started is essential.
On the plus side, doing it yourself can save you money on labor costs.
However, remember that it can be time-consuming and physically demanding, and you may need permits and inspections.
Also, if you're uncomfortable working with plumbing or electrical systems, leave those tasks to a professional.
Conclusion
For all your other remodeling needs, contact Pro Utah Remodeling today!
We will help you create the bathroom of your dreams without any hassles! We'll be happy to answer any questions and provide you with a free estimate!
Have you already worked with us? Please give us a positive review to help our company grow!