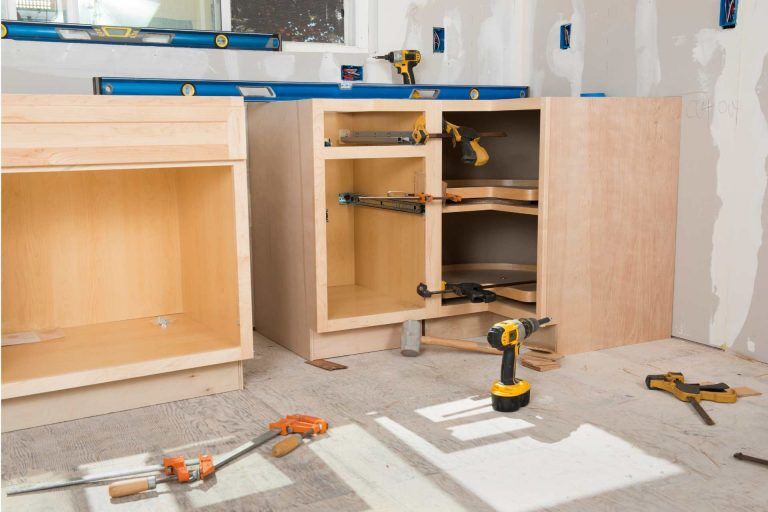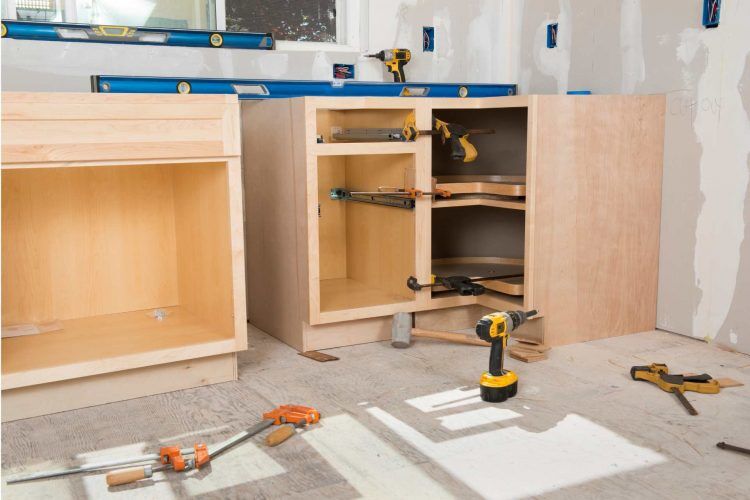 Understanding Cabinet Resurfacing
Welcome to the ultimate guide on the benefits of cabinet resurfacing brought to you by Pro Utah Remodeling, the leading Bathroom Remodeling Company in the industry.
In this article, we will delve into the wonders of cabinet resurfacing, also known as Kitchen Cabinet Refacing or Cost-Efficient Cabinet Update.
Understanding Cabinet Resurfacing
Cabinet resurfacing is a remodeling technique that involves refreshing the appearance of your existing cabinets without completely replacing them.
It's a cost-effective alternative to a total cabinet replacement, making it a popular choice among homeowners looking to update their kitchens or bathrooms without breaking the bank.
The Process of Cabinet Resurfacing
During cabinet resurfacing, the professionals at Pro Utah Remodeling will apply a fresh, new veneer or laminate to the exterior of your cabinets.
This process instantly transforms their appearance, giving them a modern and stylish look. Additionally, new hardware, such as handles, knobs, and hinges, may be installed to complement the updated design.
If you are considering a kitchen or bathroom makeover, stay tuned to discover why cabinet resurfacing is ideal for transforming your living spaces with budget-friendly and sustainable solutions.
The Benefits of Cabinet Resurfacing
1. Cost-Effectiveness
One of the primary reasons homeowners opt for cabinet resurfacing is its remarkable cost-effectiveness. Surfacing can save up to 50-70% of the total remodeling costs compared to a complete cabinet replacement. This budget-friendly approach allows you to allocate funds to other essential aspects of your remodeling project.
2. Time Efficiency
Cabinet resurfacing takes significantly less time to complete compared to a total replacement. With Pro Utah Remodeling's efficient and skilled team, your kitchen or bathroom can undergo a stunning transformation in as little as a few days. Minimizing the disruption to your daily life is a significant advantage of this process.
3. Eco-Friendly Solution
In an era where sustainability is crucial, cabinet resurfacing stands as an eco-friendly alternative. Reusing the existing cabinet frames and components help reduce waste and the demand for new materials. Choosing cabinet resurfacing is a responsible choice for environmentally-conscious homeowners.
4. Wide Range of Design Options
Pro Utah Remodeling offers extensive design options to suit various styles and preferences. Whether you desire a classic, contemporary, or rustic appearance, the expert team can help you select the perfect veneer, laminate, and hardware to achieve your dream look.
5. High-Quality Materials
When you partner with Pro Utah Remodeling for cabinet resurfacing, you can rest assured of the highest quality of materials we will use. The top-notch veneers and laminates are durable, scratch-resistant, and built to withstand the test of time, ensuring your cabinets remain beautiful for years to come.
6. Boosting Property Value
A well-executed cabinet resurfacing project can significantly increase the value of your property. Potential buyers are often drawn to modern, aesthetically pleasing kitchens and bathrooms, making your home more appealing in the real estate market.
Ready to transform your kitchen or bathroom with the wonders of cabinet resurfacing?
Conclusion
In conclusion, cabinet resurfacing offers various benefits, making it a superior choice for remodeling the kitchen and bathroom. From its cost-effectiveness and time efficiency to its eco-friendliness and property value-boosting potential, this innovative technique is the ultimate solution for those seeking a remarkable transformation on a budget.
So, why wait? Embrace the magic of cabinet resurfacing with Pro Utah Remodeling and elevate the aesthetics and functionality of your living spaces. Invest in the future of your home!
About Us
Contact us today at www.proutahremodeling.com to schedule a consultation and take the first step toward creating your dream living spaces!
Here is the list of cities Pro Utah Remodeling provides Kitchen Remodeling. The company also covers the areas around these cities: Alpine, Vineyard, Orem, Lindon, Lehi, Herriman, Eagle Mountain, American Fork and Saratoga Springs.
Click on the city/area you live and complete the form. We will contact you as fast as we can!
Have you already worked with us? Please give us a positive review to help our company grow!