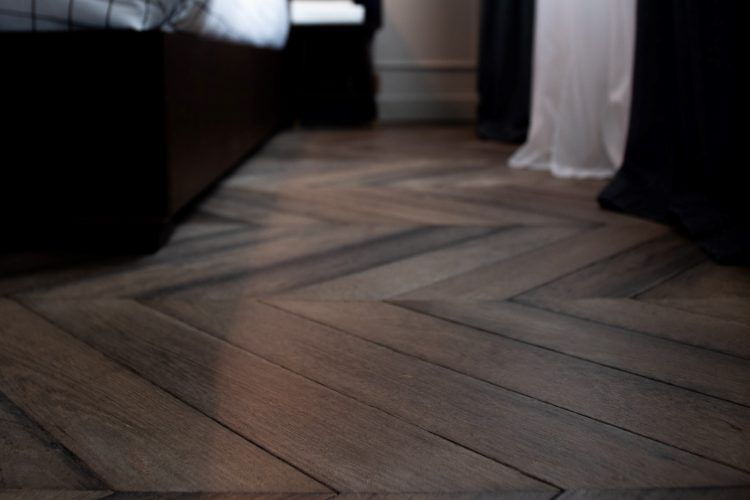 As pet owners, we always want the best for our furry friends. And when it comes to choosing the right flooring for our homes, it's essential to keep our canine companions in mind. After all, they spend much time on the floor, playing, lounging, and sometimes even napping.
This blog post will discuss the top dog-friendly flooring options and help you choose the best one for your furry friend.
Hardwood Floors
Hardwood floors are popular for many homeowners but can be tricky for pets. While hardwood floors are durable, they are prone to scratches and stains. If you have an active pup who loves to run around, hardwood floors might not be your best option. However, if you're sitting on hardwood floors, consider choosing harder woods like oak or maple, which are more resistant to scratches.
Laminate Flooring
Laminate flooring is an excellent choice for pet owners, especially those on a budget. Laminate flooring is durable and scratch-resistant, making it an ideal choice for homes with dogs. Plus, it's easy to clean and maintain, which is always a plus when you have pets.
Luxury Vinyl Flooring
Luxury vinyl flooring, or LVT, is an excellent choice for pet owners. Not only is it scratch-resistant, but it's also waterproof, which makes it an excellent option for dogs who are prone to accidents. Plus, LVT is available in various styles and designs, so you can find a look that complements your home.
Tile Flooring
Tile flooring is another dog-friendly option. It's durable, easy to clean, and resistant to scratches and stains. Plus, it's available in various colors and styles, so you can find a look that works for your home. Just be sure to choose a non-slip tile, especially if your dog loves to run around the house.
Conclusion:
When choosing the right flooring for your home, keeping your furry friend in mind is essential. Whether you choose hardwood floors, laminate flooring, luxury vinyl flooring, or tile flooring, make sure it's a durable and scratch-resistant option that can withstand your dog's activity level.
If you need help choosing the right flooring for your home, contact Pro Utah Remodeling. We offer various flooring options and can help you find the perfect fit for you and your furry friend. With our expertise, you can rest assured that your new flooring will look great and stand the test of time.
ABOUT US
Here is the list of cities Pro Utah Remodeling provides Floor Remodeling. The company also covers the areas around these cities:
Alpine, Herriman, Eagle Mountain, Lehi, Vineyard, Lindon, Saratoga Springs, Orem, and American Fork.
Click on the city/area you live and complete the form. We will contact you as fast as we can!

Have you already worked with us? Please give us a positive review to help our company grow!