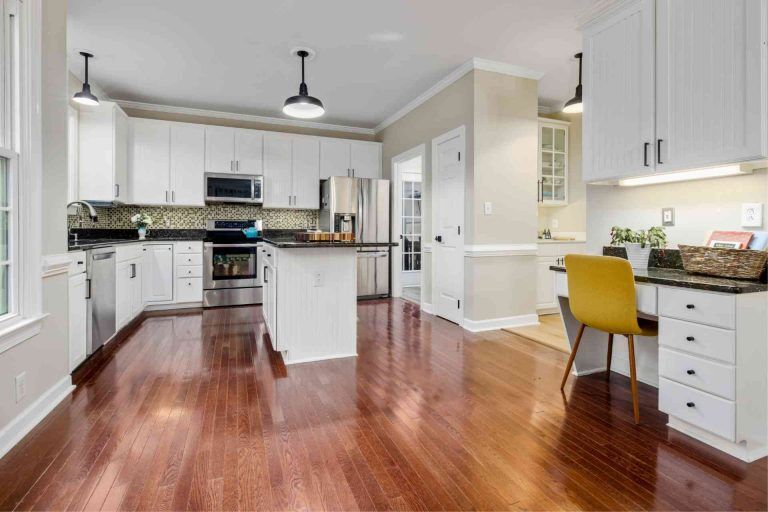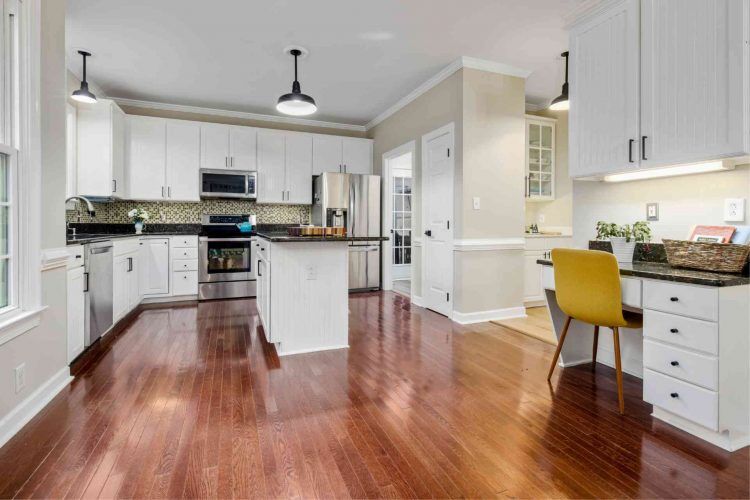 Planning a Kitchen Cabinet Refinish? Are you searching for a reliable Kitchen Remodeling Company to give your kitchen a fresh look?
Pro Utah Remodeling is the only company you need! This detailed guide will bring you through the planning process for kitchen cabinet refinishing, ensuring you have all the knowledge you need to make your cabinets seem brand new.
Why Refinish Your Kitchen Cabinets?
Before we dive into the nitty-gritty details of cabinet refinishing, let's understand why it's an intelligent choice.
Refinishing Your Cabinets Offers Several Benefits:
Do not overlook the perks:
Cost-Effective:
Compared to a complete kitchen remodel, refinishing your cabinets is a budget-friendly option that can instantly transform the look of your kitchen.
Environmentally Friendly:
Refinishing allows you to reuse your existing cabinets, reducing waste and the environmental impact of renovation.
Customization:
You can choose the color, finish, and hardware that suits your style and preferences.
Increased Home Value:
A beautifully refinished kitchen can significantly enhance the value of your home, making it more attractive to potential buyers.
Start Planning a Kitchen Cabinet Refinish Project
We have prepared a few steps for it:
Step 1: Evaluate Your Cabinets
The first step is to assess the condition of your cabinets. Check for any structural issues, such as loose hinges or damaged wood. Refinishing is an excellent option if your cabinets are in good shape but need to be updated.
Step 2: Set a Budget
Determine how much you're willing to invest in your kitchen cabinet refinish. Setting a budget will help you make informed decisions throughout the project. Pro Utah Remodeling can provide a free estimate to help you plan your budget effectively.
Step 3: Choose a Style
Consider the style you want to achieve in your kitchen. Are you aiming for a modern, classic, or rustic look? Select a cabinet finish and color that complements your kitchen's overall design.
Step 4: Gather Your Supplies
To tackle this project successfully, you'll need the following supplies:
Sandpaper and sanding block
Paint or stain
Primer
Paintbrushes and rollers
Screwdriver
Drop cloths or plastic sheets
Cabinet hardware (if updating)
Safety gear (goggles, gloves, and a mask)
Step 5: Prepare Your Kitchen
Clear out the contents of your cabinets and remove all hardware. Cover your appliances, countertops, and floors with protective materials to prevent accidental damage.
Step 6: Sanding and Stripping
Begin by sanding the cabinet surfaces to remove the existing finish. This step ensures that the new paint or stain adheres appropriately. Use the appropriate grit sandpaper, starting with coarse and gradually moving to finer grits.
Step 7: Priming
Apply a high-quality primer to the sanded surfaces. Primer helps create a smooth and even base for your chosen paint or stain. It also prevents wood stains from bleeding through.
Step 8: Painting or Staining
Now comes the fun part – applying the new finish! Use a paintbrush or roller to coat the cabinets with your chosen paint or stain evenly. Follow the manufacturer's instructions for drying times and additional coats if necessary.
Step 9: Reassemble and Add Hardware
Once your cabinets have dried completely, reattach the hardware and reassemble the doors and drawers.
Step 10: Enjoy Your Newly Refinished Cabinets
Step back and admire your handiwork! Your kitchen will look refreshed, and you'll have saved a significant amount of money compared to a complete remodel.
Conclusion
Updating old cabinets through kitchen cabinet refinishing is an excellent way to transform your Kitchen without breaking the bank. Pro Utah Remodeling is your trusted Kitchen Remodeling Company that can help you achieve the kitchen of your dreams.
Contact Pro Utah Remodeling today for a free consultation at (801) 432 – 0870 or visit our website, www.proutahremodeling.com. Let us bring your kitchen cabinet refinishing project to life, enhancing your home's aesthetics and value.
About Us
Here is the list of cities Pro Utah Remodeling provides Kitchen Remodeling.
The company also covers the areas around these cities: Alpine, Vineyard, Orem, Lindon, Lehi, Herriman, Eagle Mountain, American Fork and Saratoga Springs.
Click on the city/area you live and complete the form. We will contact you as fast as we can!
Have you already worked with us? Please give us a positive review to help our company grow!