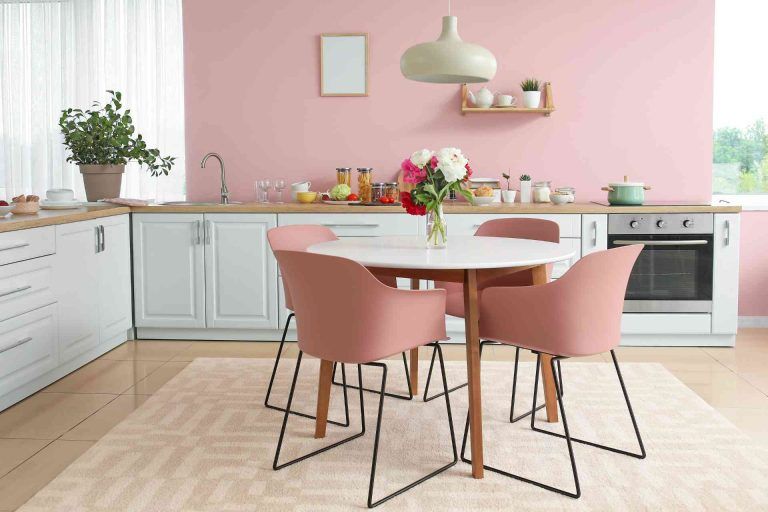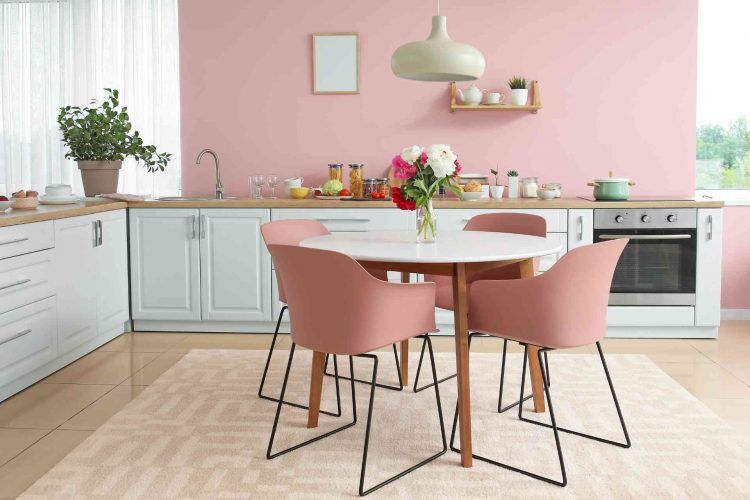 Are you ready to transform your kitchen into a functional and stylish space?
The year 2023 has brought a refreshing wave of kitchen cabinet color trends that can elevate the heart of your home.
At Pro Utah Remodeling, we understand the importance of staying ahead of the design curve.
As a leading Bathroom Remodeling Company, we're excited to guide you through the latest cabinet color trends that will leave you inspired and ready to create a stunning kitchen makeover.
1. Embrace the Classics with a Twist
Classic colors always stay in style, but 2023 is all about giving them a modern twist. Think about shades like navy blue, deep forest green, and rich charcoal gray.
These colors provide a timeless appeal while adding a touch of sophistication.
Navy blue cabinets can be paired with gold hardware for a luxurious feel, while forest green cabinets can be balanced with light, neutral countertops for a fresh and open atmosphere.
2. Warm Neutrals for Cozy Elegance
Neutral tones have always been a safe choice for kitchens, but warm neutrals are taking center stage this year. Colors like warm taupe, creamy beige, and soft greige are perfect for creating a cozy and inviting space.
These hues work beautifully with various design styles, from farmhouse to modern. Add some texture with natural wood accents or metallic finishes to enhance the visual interest of your kitchen.
3. Moody Vibes with Dark Jewel Tones
Consider incorporating dark jewel tones into your kitchen cabinets to make a bold statement. Deep amethyst, sapphire blue, and emerald green can add a sense of drama and luxury to your space.
Opt for light-colored countertops and plenty of natural light to balance these rich shades. This combination creates a captivating contrast that instantly catches the eye.
4. Playful Pops of Color
For those who crave a vibrant and energetic kitchen atmosphere, pops of color are a fantastic choice. Consider using shades like lemon yellow, tangerine orange, or coral pink for your cabinets.
These cheerful hues can be applied to all your cabinets or as an accent to a neutral base. To avoid overwhelming the space, balance the bold cabinet color with subdued accessories and a minimalist design.
5. Two-Tone Elegance
The two-tone cabinet trend continues to gain popularity in 2023. Two-Tone involves using two different cabinet colors in the same kitchen.
For instance, you could combine light upper cabinets with dark lower cabinets for a visually striking effect.
This trend allows you to incorporate multiple colors into your kitchen while maintaining a cohesive and balanced look.
Why Choose Pro Utah Remodeling?
At Pro Utah Remodeling, we specialize in bringing your dream kitchen to life. Our expert designers and artisans are dedicated to turning your vision into reality.
As a renowned Bathroom Remodeling Company, we understand that a kitchen is more than just a place to cook – it's the heart of your home, a space for gathering and creating memories.
Our services go beyond just cabinet installation. We offer a comprehensive approach to remodeling, including design consultation, material selection, and expert installation.
With a keen eye on the latest trends, we ensure that your kitchen meets and exceeds the current standards of style and functionality.
Conclusion
The kitchen cabinet color trends 2023 are all about embracing classic colors with a modern twist, opting for warm neutrals, experimenting with moody jewel tones, adding playful pops of color, and exploring the elegance of two-tone designs.
Pro Utah Remodeling, your trusted Bathroom Remodeling Company, is ready to help you bring these trends to life. Your dream kitchen is within reach with our expert guidance and dedication to excellence. Contact us today to embark on this exciting remodeling journey.
Ready to Elevate Your Kitchen? Contact us today at (801) 432 – 0870 or www.proutahremodeling.com to schedule a free consultation and take advantage of the opportunity to create a kitchen that truly stands out.
About Us
Here is the list of cities Pro Utah Remodeling provides Kitchen Remodeling.
The company also covers the areas around these cities: Alpine, Vineyard, Orem, Lindon, Lehi, Herriman, Eagle Mountain, American Fork and Saratoga Springs.
Click on the city/area you live and complete the form. We will contact you as fast as we can!
Have you already worked with us? Please give us a positive review to help our company grow!