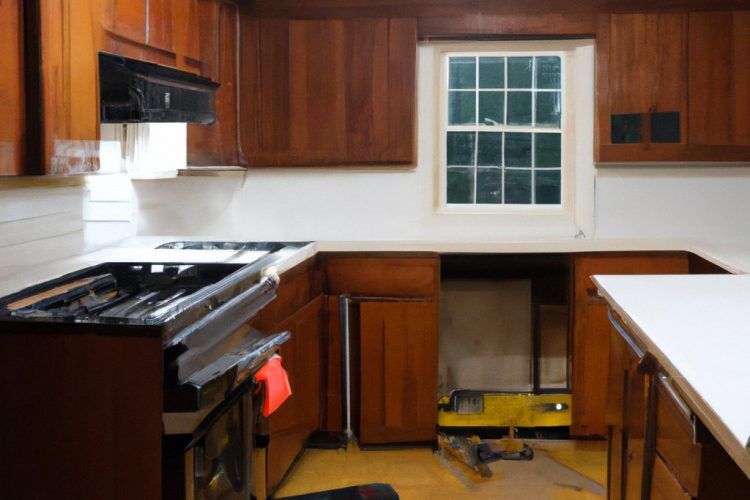 if your question is: Is Remodeling a Kitchen Worth It? Remodeling a kitchen is a big decision that requires careful consideration and planning. The kitchen is the heart of a home and a central gathering place for families and friends. A well-designed and functional kitchen adds value to your home and can improve your quality of life. However, with the costs and disruption of a kitchen remodel, it can take time to determine whether it's worth it. In this post, we'll explore the pros and cons of remodeling a kitchen to help you make an informed decision.
The Benefits of Remodeling a Kitchen
A kitchen remodels benefits include:
Increased Home Value: A beautifully designed and functional kitchen can add significant value to your home. It's one of the essential rooms in your house and is often a deciding factor for potential buyers.
Improved Functionality: Kitchen remodeling allow you to tailor your kitchen to meet your specific needs and preferences. You can create a more efficient workflow, add more storage, and choose appliances and fixtures that match your lifestyle.
Enhanced Aesthetics: A kitchen remodel is an opportunity to bring your style to life. From choosing the right color palette and materials to adding unique touches like a backsplash or custom cabinetry, a kitchen remodel can transform the look and feel of your home.
The Drawbacks of Remodeling a Kitchen
While there are many benefits to remodeling a kitchen, there are also some drawbacks to consider, including:
Cost: Kitchen remodels were expensive, and the cost can quickly add up. From hiring contractors to purchasing materials and appliances, a kitchen remodel can quickly become a budget-busting project.
Time: A kitchen remodel can be time-consuming, and the process can disrupt your daily routine. Depending on the scope of your project, it can take several weeks or even months to complete.
Stress: Remodeling a kitchen can be stressful, especially if you live in the home during the project. Dealing with contractors, keeping the kitchen functional, and dealing with the mess and dust can be overwhelming.
Make Your Kitchen Remodel Worth It
If you're considering a kitchen remodel, there are several steps you can take to make sure it's worth it, including:
Hire a Professional: Hiring a professional contractor with experience in kitchen remodels can help ensure the process goes smoothly and your finished product is what you want.
Set a Budget: Setting a budget for your kitchen to remodel and sticking to it can help prevent unexpected costs and ensure you get the most value for your money.
Plan Ahead: Planning your kitchen remodel ahead of time can help you stay organized and on track. Consider the overall look and feel you want to achieve, and list what you need to do to get there.
Conclusion
Is Remodeling a Kitchen Worth It? Here is your answer: Taking on a kitchen overhaul can be daunting and costly, but with the proper prep, it'll be well worth your while! Not only will you add to your home's value and update its look, but an efficient revamp of this central space could transform your life. Balance out all that potential goodness against what is a must in terms of time and money before taking the plunge – then prepare for new possibilities! We can help you at Pro Utah Remodeling! Don't hesitate to contact us for professional help.
About Us
Here is the list of cities Pro Utah Remodeling provides Kitchen Remodeling. The company also covers the areas around these cities:
Click on the city/area you live and complete the form. We will contact you as fast as we can!

Have you already worked with us? Please give us a positive review to help our company grow!