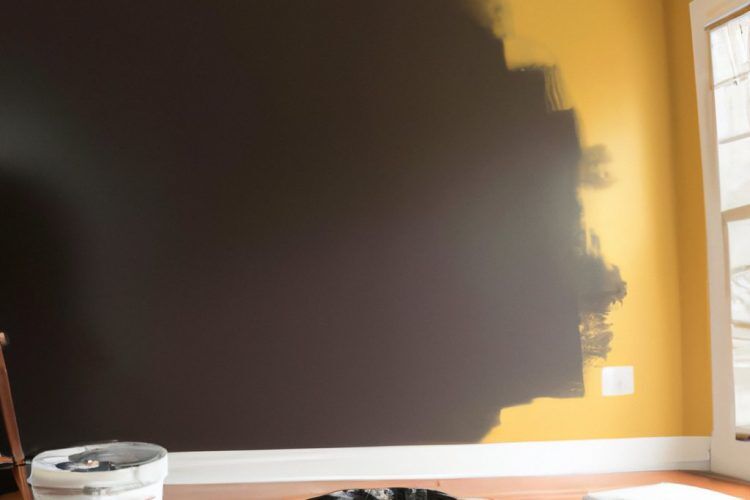 Painting basement walls is a simple and affordable way to transform your living space's look and feel completely. Whether you want to paint them all one color or create an accent wall, there are plenty of ways to go about this project that will make the result stand out. You can have beautiful walls down in the basement with some quality paint, a few color swatches, and some elbow grease. Not only does painting brighten up the area, but it can also protect interior walls from any moisture that may exist, making it an excellent option for any home improvement enthusiast. Three key topics will help you decide whether painting your basement walls is the right choice for you;
Moisture and Mold
Painting your basement walls can be quite a challenge! Moisture and mold are two of the biggest concerns as basements tend to be damp and humid, which, as you can imagine, doesn't precisely help paint adhere to the walls. If you have moisture or mold buildup on your walls, it's essential to address these issues before painting over them. Otherwise, you're just trapping in whatever is underneath, which could ultimately lead to more damage, completely negating any effort put into the painting. So make sure to take care of any moisture or mold issues first. Otherwise, your efforts may be in vain.
Surface Preparation
Surface preparation is one of the essential steps when painting your basement walls. Doing this step is vital to getting a good, long-lasting paint job. At Pro Utah Remodeling, we understand that this step can be daunting, especially for a novice DIYer, so to make things easier, we offer an unbeatable surface preparation service! During the remodeling process, we can help you get rid of any dirt and debris and patch any cracks or holes in your walls. That way, you will have a perfect canvas primed and ready for paint! A few hours of prep work can save you time in the long run and ensure your paint job lasts longer.
Choosing the Right Paint
Choosing the right paint for your basement walls is an absolute must. Pro Utah Remodeling recommends looking for paint formulated explicitly for basements, such as masonry or epoxy paints. These paints provide excellent coverage and are also designed to resist moisture and humidity, which will help protect your walls from mold and mildew. Choosing the proper paint for your basement walls is an important decision that can save you from costly repairs down the road!
Conclusion
Wrapping up, a fresh coat of paint on your basement walls can genuinely transform the look and feel of the room. All you need to do is pay attention to any moisture or mold issues, take the necessary steps to prepare the surface properly, and choose the quality paint that works best for this space. With all these elements in check, you can expect your paint job to adhere better and last longer. If you need help with proper prep work or color selection, Pro Utah Remodeling provides reliable advice and guidance every step of the way!
About Us
Here is the list of cities Pro Utah Remodeling provides Basement Finishing. The company also covers the areas around these cities:
Basement Finishing Alpine, Basement Finishing Eagle Mountain, Basement Finishing American Fork, Basement Finishing Herriman, Basement Finishing Lehi, Basement Finishing Lindon, Basement Finishing Orem, Basement Finishing Saratoga Springs, and Basement Finishing Vineyard.
Click on the city/area you live and complete the form. We will contact you as fast as we can!

Have you already worked with us? Please give us a positive review to help our company grow!