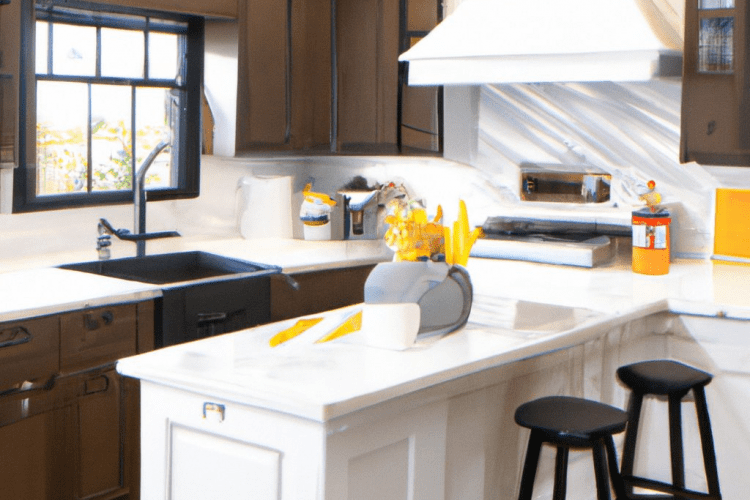 A Step-by-Step Guide to Remodeling a Kitchen
How to start remodeling a kitchen? It doesn't have to be intimidating; it can become quite fun with the proper steps taken ahead of time! Planning and preparation are vital for making sure your upgrades turn out perfect. From updating aesthetics or adding more function to just creating an inviting space – these tips will get you headed on the path toward achieving all your design dreams for this room.
Set a budget and stick to it.
The key to any successful kitchen remodeling project is having a budget and sticking to it! Start by estimating how much materials, labor, permits, inspections, or anything else you might need. Remember that there can always be unexpected expenses, too, so leave some wiggle room in emergencies. With these steps taken care of beforehand, your dreams for a fantastic new kitchen will become a reality without breaking the bank.
Create a design plan.
Before undertaking the kitchen of your dreams, it's a good idea to start by mapping out an inspiring design plan. Think about how you want the space organized and what colors will bring that vision alive. You can also list any specific features or appliances you'd like in place – this way, when making decisions on materials or finished later down the line, they'll all work together perfectly.
Hire the right contractor to Remodel a Kitchen.
Making sure you hire the right person for your kitchen remodel key to making it a success. It's worth researching and getting references from past customers before settling on someone so you can be confident they have all the necessary skills and experience. Remember to double-check their insurance coverage, too – big projects need proper protection! Once everything is sorted out, enjoy being guided through this exciting project as an expert contractor helps make sure every design decision makes sense.
Conclusion
Start Remodeling a Kitchen: Remodeling your kitchen can be a challenging but rewarding experience. By setting a budget, creating a design plan, and hiring the right contractor, you can ensure that your kitchen remodel will turn out just as you imagined it would. With the proper planning and preparation, you can enjoy a beautiful, functional, and inviting kitchen for years to come. If you're thinking about remodeling your kitchen, contact Pro Utah Remodeling today. We'd be happy to help you create the perfect space for your home.
About Us
Here is the list of cities Pro Utah Remodeling provides Kitchen Remodeling. The company also covers the areas around these cities:
Click on the city/area you live and complete the form. We will contact you as fast as we can!

Have you already worked with us? Please give us a positive review to help our company grow!