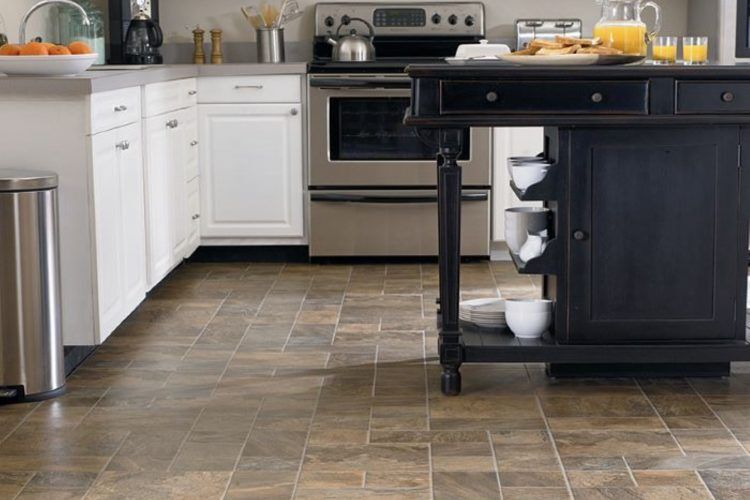 Choosing the right flooring is critical when designing or renovating your kitchen.
Not only do you want something stylish, but you also want something durable, easy to clean, and resistant to spills and stains.
With so many flooring options available, it can be challenging to determine which one is best for your kitchen.
In this blog post, we'll explore the various flooring options and help you make an informed decision.
Vinyl Flooring
Vinyl flooring is an excellent option for those on a budget. It's affordable, durable, and easy to install.
Vinyl flooring is also available in various styles, patterns, and colors, making it a versatile option for any kitchen. It's also waterproof, making it an excellent choice for homes with pets or children.
Tile Flooring
Tile flooring is a classic option that always stays in style. It's easy to clean and resistant to spills and stains.
Tile flooring is available in many styles, colors, and sizes, making it easy to find the perfect match for your kitchen. It's also durable and can last for years if properly maintained.
Hardwood Flooring
Hardwood flooring is an elegant option that adds warmth and character to any kitchen. It's durable, easy to clean, and can last decades with proper maintenance.
Hardwood flooring is available in various styles, including oak, maple, and cherry. It's versatile and can be stained or painted to match any kitchen decor.
Laminate Flooring
Laminate flooring is a budget-friendly option that mimics the look of hardwood or tile flooring. It's easy to install and maintain, making it a popular choice for DIYers.
Laminate flooring is also resistant to scratches, stains, and spills, making it an excellent option for busy kitchens.
Conclusion
We have not described all the options. You will find more options in the market. Choosing the right flooring for your kitchen can be daunting, but with the correct information, it doesn't have to be.
Consider your budget, style preferences, and lifestyle needs when selecting the best flooring option for your kitchen.
Pro Utah Remodeling can help you with your flooring needs, from choosing the best material to installation. With our expertise and experience, you can have the kitchen of your dreams in no time.
ABOUT US
Here is the list of cities Pro Utah Remodeling provides Floor Remodeling. The company also covers the areas around these cities:
Alpine, Herriman, Eagle Mountain, Lehi, Vineyard, Lindon, Saratoga Springs, Orem, and American Fork.
Click on the city/area you live and complete the form. We will contact you as fast as we can!

Have you already worked with us? Please give us a positive review to help our company grow!
Review us
Have you ever received one of our remodeling services? Please, review us here: