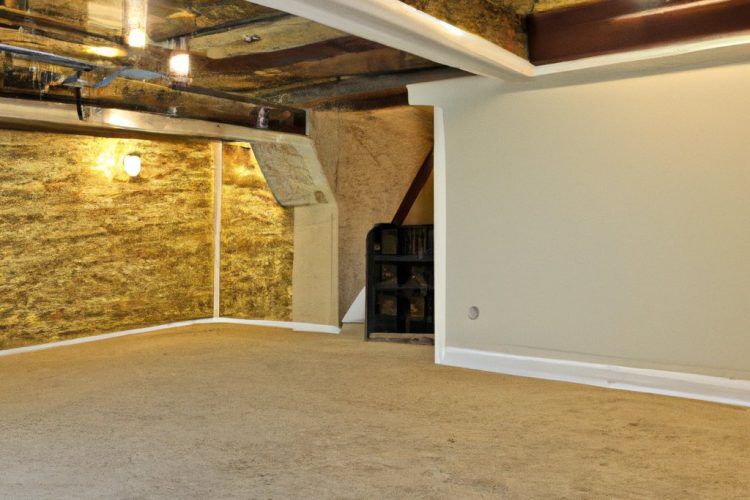 If you're considering turning your unfinished basement into usable living space, then you may be wondering – is this a solid investment of time and money? Will adding square footage to create a bonus room, game room, or extra bedroom increase the value of your home? As it turns out, finished basements can add significant value to your property – if done correctly. This post will examine all the factors at play when remodeling a basement and how to maximize that added home value.
The Benefits of Finishing a Basement
Finishing your basement isn't just a wise financial decision – it's an investment that pays off in more ways than one! Average homeowners can expect to get back up to 70% of their costs after selling the property, plus add 20% value. And not only will having a finished basement gives you extra living space for entertaining guests, but it also makes working from home much more fun and comfortable, with the option of converting it into a dedicated office or private place for older kids/teenagers. Don't miss out on exploring all the possibilities this great addition offers – invest now to have something better later!
How to Maximize the Return on Investment
When you're sprucing up your basement, it's important to remember that not all finishes will pay off equally when the time comes to sell. An upgrade with a bedroom and bathroom may be nice but will only increase the resale value as much as one equipped with an extra living area, kitchenette, or wet bar. Potential buyers also prefer basements that appear spacious and comfortable rather than cramped & dark – so making sure they match the overall aesthetic of your home is vital!
Factors to Consider Before Finishing a Basement
Before a basement renovation, homeowners must weigh all the factors influencing cost and value! Of course, the size of the space plus materials used would impact how much you pay out – but remember the condition. Basements with water damage or mold will require extra work before becoming livable again, which could be costly down the line. On top of this, add in local real estate market conditions; some areas may see a lower increase in home value from such projects than others. So make sure you open your eyes when getting ready to renovate your basement!
Conclusion
Basement Finishing added value: Finishing a basement can significantly increase the value of a home. However, homeowners should consider the cost, design, and local market before starting the project. With proper planning and execution, finishing a basement can be an excellent investment. If you are considering remodeling your basement, give us a call. Pro Utah Remodeling has experience in helping homeowners finish their basements. We would be happy to help you plan and execute your project from start to finish.
About Us
Here is the list of cities Pro Utah Remodeling provides Basement Finishing. The company also covers the areas around these cities:
Basement Finishing Alpine, Basement Finishing Eagle Mountain, Basement Finishing American Fork, Basement Finishing Herriman, Basement Finishing Lehi, Basement Finishing Lindon, Basement Finishing Orem, Basement Finishing Saratoga Springs, and Basement Finishing Vineyard.
Click on the city/area you live and complete the form. We will contact you as fast as we can!

Have you already worked with us? Please give us a positive review to help our company grow!