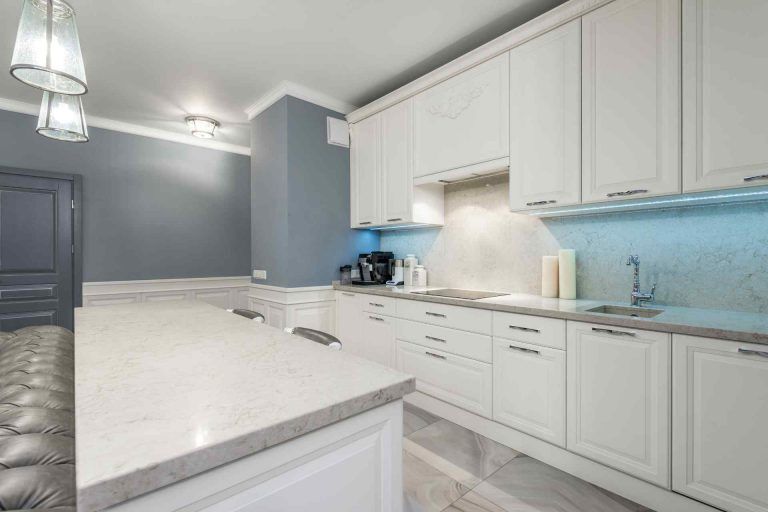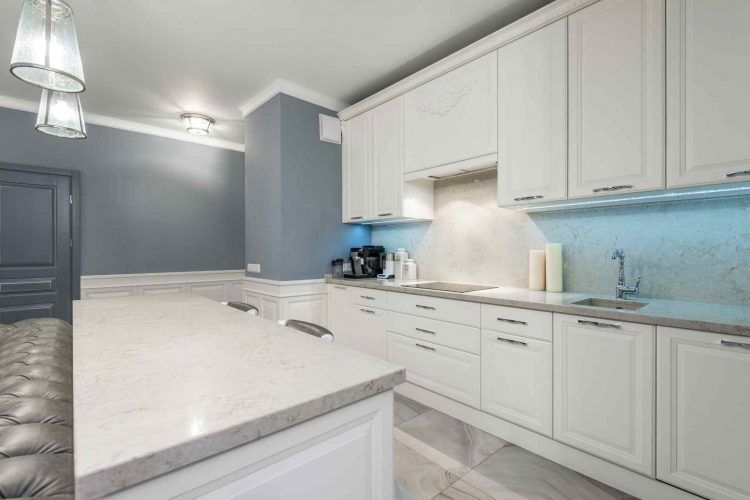 With personalized kitchen ideas and a focus on creating a truly unique kitchen remodel, Pro Utah Remodeling is your go-to partner for crafting dreams and turning them into reality.
Custom cabinet designs are an excellent solution when transforming your kitchen into a space that reflects your unique style and meets your specific needs. In this blog post, we will explore the endless possibilities that custom kitchen cabinet designs offer, providing you with valuable insights to inspire your next remodeling project.
Understanding the Power of Custom Cabinet Designs
Custom cabinet designs hold the power to transform the look and functionality of your kitchen completely. Unlike pre-fabricated cabinets, which may not fit your space perfectly, custom cabinets are tailorto your kitchen's exact measurements, ensuring a seamless and professional appearance. This attention to detail enhances the overall aesthetic and increases storage capacity, allowing you to make the most of your kitchen space.
Personalized Kitchen Ideas for Inspiration
Exploring personalized ideas that align with your preferences and lifestyle is essential to create a truly unique kitchen. Here are a few ideas to start
a. Multifunctional Cabinets: Maximize your storage space and streamline your kitchen by incorporating custom cabinets for multiple purposes. For example, a pull-out pantry or a built-in spice rack can add convenience and organization to your culinary endeavors.
b. Statement-Making Colors: Dare to be bold with custom cabinet designs by opting for vibrant colors that make a statement. Whether you prefer rich blues, warm yellows, or deep reds, a splash of color on your cabinets can breathe new life into your kitchen.
c. Unique Materials: Consider using unconventional materials like reclaimed wood, glass, or metal to add a touch of personality to your kitchen. These materials can incorporate into cabinet doors, backsplashes, or countertops, creating a unique and eye-catching space.
d. Open Shelving: Embrace the open shelving trend by incorporating custom cabinets with open or glass-fronted sections. This design choice adds visual interest and allows you to display your beautiful kitchenware and accessories.
The Benefits of a Unique Kitchen Remodel
A unique kitchen remodel offers a range of benefits beyond aesthetics:
Increased Functionality: Custom cabinet designs can be tailors to your specific needs, maximizing storage capacity and enhancing the functionality of your kitchen. You can incorporate specializes features such as pull-out drawers, built-in dividers, or adjustable shelves, ensuring that every inch of your kitchen is optimized.
Enhanced Property Value: A well-designed and unique kitchen can significantly increase the value of your home. Potential buyers are often drawn to personalized spaces that stand out from cookie-cutter designs, making your investment in custom cabinet designs worthwhile.
Reflecting Your Style: Your kitchen should reflect your personality and style. Thus, By opting for a unique kitchen remodel with custom cabinet designs, you can create a space that speaks to your individuality and sets your home apart.
Craft Your Dream Kitchen with Pro Utah Remodeling
Pro Utah Remodeling is the expert you can trust when turning your dreams into reality. Additionally, with their team of skilled professionals, they offer top-quality custom cabinet designs that are tailored to your unique vision. Their commitment to craftsmanship, attention to detail, and exceptional customer service ensure a smooth and successful kitchen remodel.
Conclusion:
With custom cabinet designs, personalized kitchen ideas, and a focus on creating a truly unique kitchen remodel, Pro Utah Remodeling can help you craft a kitchen that exceeds your expectations. Embrace the power of customization and take the first step towards making your dream kitchen a reality.
Ready to transform your kitchen into a personalized haven? Contact Pro Utah Remodeling today at (801) 432 – 0870 or visit www.proutahremodeling.com to schedule a consultation and bring your dream kitchen to life.
About Us
Here is the list of cities Pro Utah Remodeling provides Kitchen Remodeling. The company also covers the areas around these cities:
Alpine, Vineyard, Orem, Lindon, Lehi, Herriman, Eagle Mountain, American Fork and Saratoga Springs.
Click on the city/area you live and complete the form. We will contact you as fast as we can!

Have you already worked with us? Please give us a positive review to help our company grow!