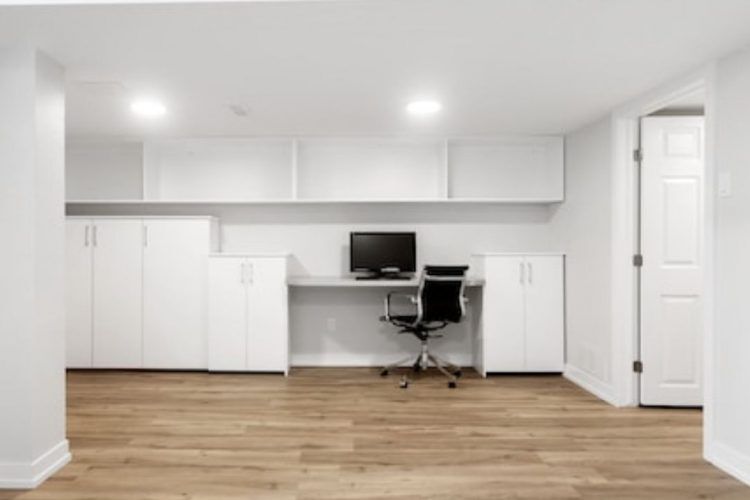 Finishing your Basement: Are you looking to add extra living space to your home without expanding your footprint? Look no further than your basement! A finished basement can provide a comfortable and functional space for your family to enjoy. However, starting a basement remodeling project can be daunting, especially if you need help figuring out where to begin. This blog post will cover critical considerations to help you start your basement remodeling project.
Assess the Space
The first step in any basement remodeling project is to assess the space you must work with. Look at the size and shape of the room and any existing features like windows or plumbing. Consider what you want to use the space for – will it be a family room, a home theater, or an extra bedroom? Assessing will help determine the layout and features you must include in your remodeling plan.
Plan Your Layout
Once you understand the space well, it's time to plan your layout. Consider where you'll want to place walls, doors, windows, and any built-in features like a bar or storage cabinets. Remember any existing plumbing or electrical work that may need to accommodate. A well-planned layout will make the most of your space and ensure your finished basement is functional and attractive.
Choose Your Materials
There are a lot of materials to choose from. Flooring, lighting, and wall coverings are just a few examples. Consider the style and feel you're going for – do you want a cozy, carpeted space or a sleek, modern design? Your materials will play a significant role in creating your finished basement's overall look and feel, so take your time to choose wisely.
Hire a Professional
Hiring a professional to help with your basement remodeling project is essential. A professional contractor can provide guidance and expertise in planning, design, and construction. They can also help you navigate any local building codes or regulations that may apply. Hiring a professional will ensure that your basement remodeling project is done right and that you will have a space you'll love for years.
Conclusion
Basement remodeling can be an exciting project that adds valuable living space to your home. However, it can also be overwhelming if you need help knowing where to start. By assessing the space, planning your layout, choosing your materials, and hiring a professional, you can create a finished basement that meets your needs and exceeds your expectations. If you're in Utah and looking for a professional contractor to help with your basement remodeling project, consider Pro Utah Remodeling. We have the expertise and experience to help you create the perfect finished basement for your home.
About Us
Here is the list of cities Pro Utah Remodeling provides Basement Finishing. The company also covers the areas around these cities:
Basement Finishing Alpine, Basement Finishing Eagle Mountain, Basement Finishing American Fork, Basement Finishing Herriman, Basement Finishing Lehi, Basement Finishing Lindon, Basement Finishing Orem, Basement Finishing Saratoga Springs, and Basement Finishing Vineyard.
Click on the city/area you live and complete the form. We will contact you as fast as we can!
Please give us a positive review to help our company grow!